INTERPROTEL Company was established in December 1993 by the engineers from The Progress Office of the biggest Telephone Manufacture in Poland using its 50 years technical and intellectual property.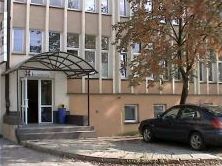 Head office
We design and produce:
processor steered telephone systems,
unconventional telephones e.g. field telephones, hardware for extremely difficult conditions,
short series of special telephones e.g. for deaf people and others,
communication hardware for military purposes like tank headphones, underhelmet sets, breast switches and others,
telephone equipment.